Are you ready for an unforgettable paintball adventure? Michigan is home to some of the best paintball fields in the nation, with a variety of terrains and challenges to test any experienced or novice paintball enthusiast. From high-octane playing fields to picturesque outdoor courses, Michigan has it all! Discovering the best paintball fields in Michigan can be a heart-pounding journey that will create lifelong memories.
What do you need to know before playing paintball?
Before taking part in a paintball game, it's important to learn about safety and the rules of the game. All players should wear long pants, long-sleeve shirts, and protective face masks. Paintball markers must also be tested before use to ensure that they are working properly. Additionally, make sure you know where and when you will be playing so that you can adequately prepare for the game.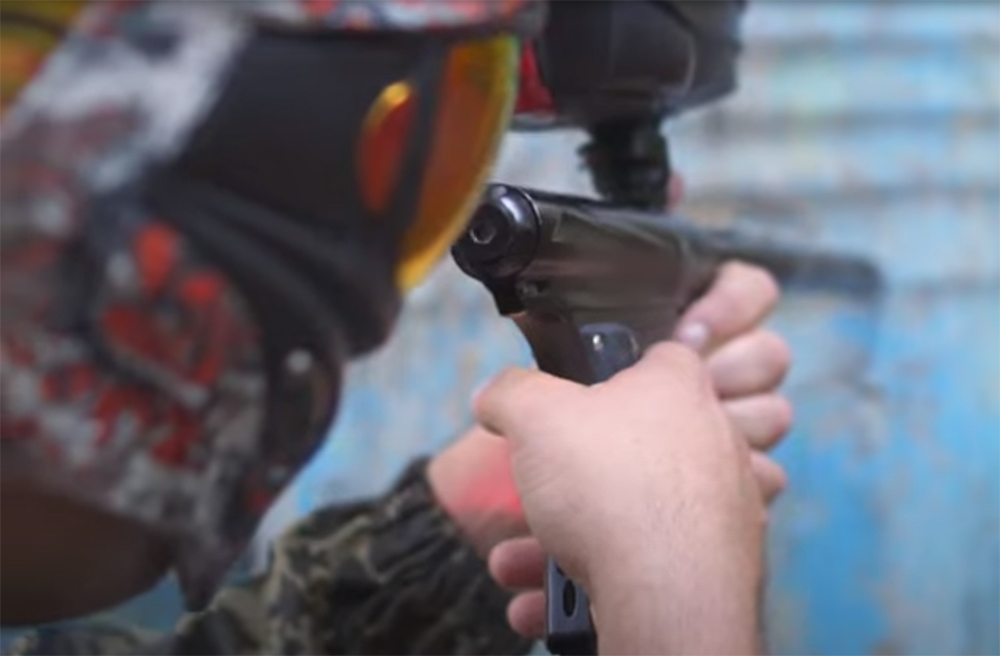 Finally, make sure to stay hydrated and keep a positive attitude throughout the game. Paintball is an incredibly fun sport that can be enjoyed by all ages, so have a blast [1]!
Best Places to Play Paintball in Michigan
Lone Wolf Paintball: Metamora
Lone Wolf Paintball in Metamora offers an outdoor paintball field spanning 10 acres of wooded terrain. Perfect for both beginner and experienced paintball players, the field features a variety of obstacles and structures that you can use to hide or strategize. After playing your game, take time to relax in their covered pavilion area and enjoy snacks from the snack bar. Lone Wolf has the latest in paintball equipment including rental masks, hoppers and markers.
Lansing Paintball: Mason
Lansing Paintball is located just outside of Lansing in Mason and offers 16 acres of playing fields with wooded terrain, village-inspired structures and more. They also have a pro shop where you can purchase all of your paintball gear. The staff is friendly and knowledgeable, and they will make sure that you have a great experience no matter what level of player you are.
Battle Creek Paintball: Battle Creek
Battle Creek Paintball is located in the heart of Battle Creek and features 14 acres of woodland terrain. With plenty of obstacles, structures and bunkers, you can get the full paintball experience here. The staff is friendly and knowledgeable, and they will help you out with any questions that you have. They also offer a variety of rental packages so you can make sure that you have the proper gear for your game.
Club Paintball: Traverse City
Club Paintball in Traverse City is one of the largest paintball fields in Northern Michigan. With over 16 acres of playing field, you can get a real feel for paintball with their wooded terrain and man-made bunkers and structures. They also have a pro shop where you can purchase all your paintball gear as well as rent equipment if needed.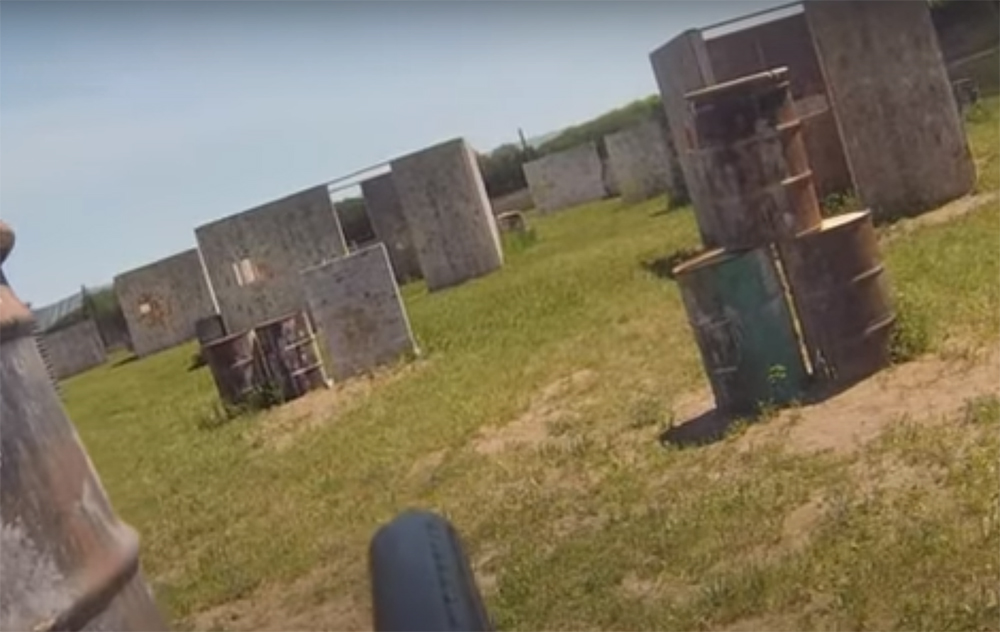 Hell Survivors Paintball: Grand Rapids
Hell Survivors Paintball in Grand Rapids is the perfect place for experienced paintball players who want a real challenge. With 16 acres of wooded terrain, they offer a challenging experience with their variety of obstacles and structures. They also have a pro shop where you can buy all your paintball equipment as well as rent any gear that you need.
Excalibur Paintball: Jackson
Excalibur Paintball in Jackson offers 13 acres of wooded terrain and structures. With plenty of obstacles to hide or strategize around, this paintball field is perfect for both beginner and advanced players. They also have a pro shop where you can buy all your paintball gear as well as rent equipment if needed.
Boyne Mountain Resort Paintball: Boyne Falls
Boy Mountain Resort Paintball is nestled in the picturesque Boyne Mountain Resort in Boyne Falls. Spanning across 8 acres of lush wooded terrain, this destination promises an exhilarating paintball adventure, complete with an array of obstacles and structures to discover. Additionally, their pro shop offers a wide selection of gear for purchase and equipment rental, ensuring all your needs are met. If you're looking for a one-of-a-kind paintball experience in Michigan, Boyne Mountain Resort is your go-to destination.
Battle Zone Paintball: Port Huron
Battle Zone Paintball in Port Huron offers an alluring paintball playground with 12 acres of wooded terrain and natural obstacles. Whether you're a beginner or an experienced paintball player, you can find something to enjoy here. They have a pro shop too where you can purchase all your gear as well as rent equipment if needed.
TC Paintball: Grand Rapids
TC Paintball in Grand Rapids offers a challenging paintball experience with 8 acres of wooded terrain and natural obstacles. They also have plenty of structures to hide or strategize around, perfect for both beginner and experienced players. Their pro shop has all the gear you need to get started as well as rental equipment if needed [2].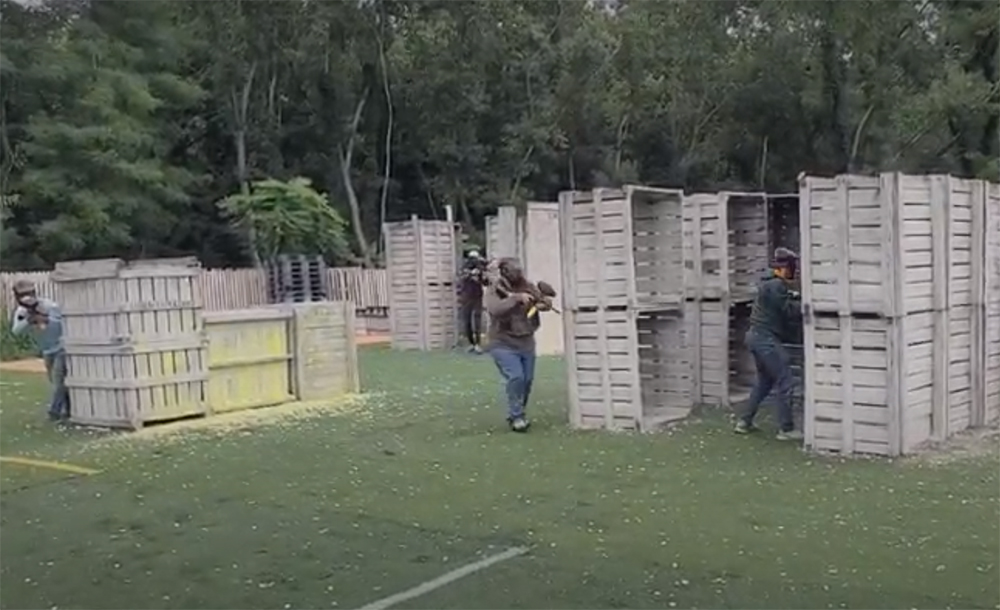 What to consider when choosing the right place for playing paintball?
Michigan is home to a variety of indoor and outdoor paintball fields, all offering unique experiences. Whether you're a beginner or an experienced player looking for an adrenaline-filled day of paintball, Michigan has it all.
If you're new to the sport, indoor playing fields are generally considered to be safer due to the smaller size and proximity of opponents. The rules and regulations in an indoor paintball field are also more strictly enforced, ensuring a safe and enjoyable experience.
On the other hand, outdoor playing fields tend to be larger and provide players with more room to run around. Outdoor courses often feature obstacles, trees, bunkers and other interesting terrain elements that can up the challenge of gameplay. Make sure to check out each site's rules and regulations for playing on the field to ensure a safe and fun experience for everyone.
No matter which paintball field you choose, always make sure to wear the appropriate safety gear such as goggles, face masks and full-length clothing to protect yourself from incoming paintballs. Michigan's paintball paradise will provide you with hours of entertainment as well as a great opportunity to make some new friends. So grab your gear and prepare for an adventure like no other!
How much does it cost to play paintball?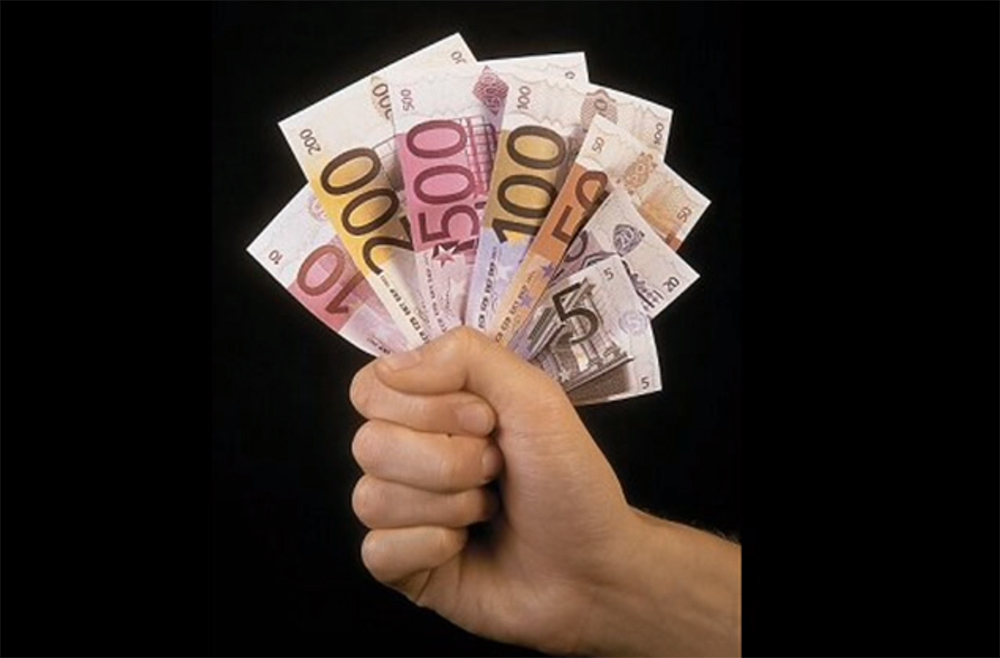 Michigan's Paintball Paradise offers several different packages to accommodate all budgets. The basic package includes entry fees, rental equipment, and 500 rounds of paintballs for only $35 per person. Michigan's Paintball Paradise also offers discounts for larger groups and military personnel with valid IDs. All of these packages include unlimited air refills for an additional fee of only $10.
Michigan's Paintball Paradise also offers a variety of game types, from basic scenario games to full-scale tournaments. Players can choose to participate in fast-paced elimination games or join teams and work together to complete objectives. No matter which type of game you choose, Michigan's Paintball Paradise is sure to provide an unforgettable paintball experience for all.
Safety precautions to play paintball in Michigan
Safety is always a top consideration when playing paintball. Michigan's Paintball Paradise takes extra safety precautions to ensure the best experience for all players. All participants will be provided with full-face masks to protect their eyes, noses and mouths from incoming projectiles. Players must also dress in long sleeves and pants to prevent skin exposure to the paintballs flying around them. Players must also remain at least 10 feet away from other participants, and all players are encouraged to wear gloves and kneepads for extra protection.
Any player found in violation of the safety rules will be asked to leave the facility immediately. Michigan's Paintball Paradise reserves the right to deny service if any customer is deemed unfit by our staff or exhibiting behaviors that are deemed dangerous or disruptive.
To ensure the quality of your experience, all players will be thoroughly inspected and briefed before entering the battlefield. All participants must follow all instructions given by staff members to guarantee their safety on the field. We also ask that our customers be mindful of their surroundings and respect other players at all times.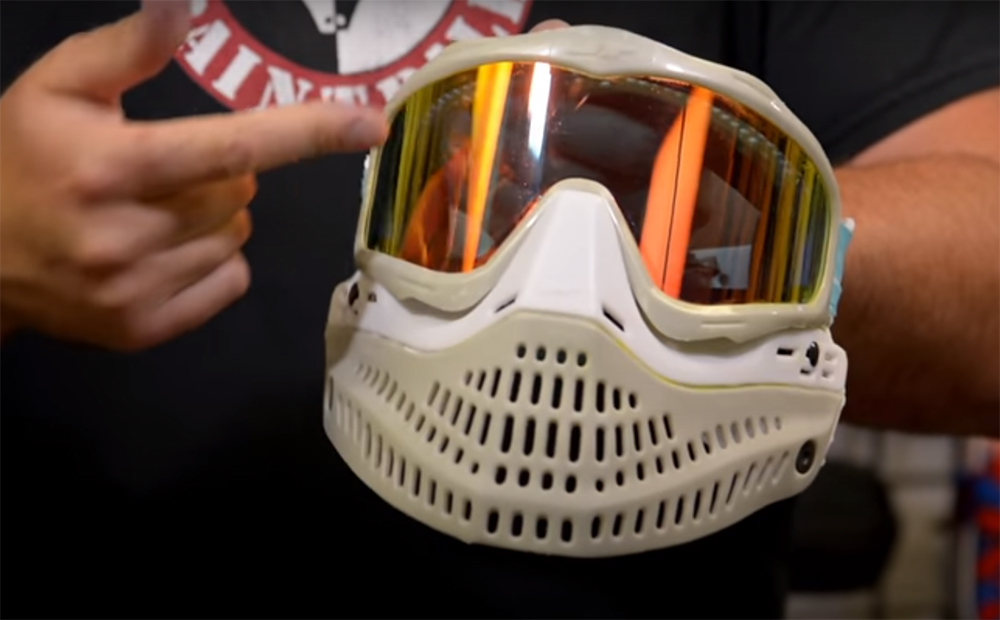 What shouldn't you do on a paintball field?
When going to a paintball field, some rules should be followed at all times. Don't be the person that ruins it for everyone else!
First and foremost – never point your gun at anyone while not in gameplay. This is a huge safety concern and could cause serious injury if someone were to accidentally discharge their weapon. Additionally, you should always wear the appropriate safety gear when playing paintball. This includes a face mask, chest and neck guards, and other protective clothing. Paintball guns should also never be used while not on the field.
Finally, remember that paintball is a game – so have fun! Don't take things too seriously and just enjoy the experience. Michigan's paintball fields offer a great way to get outdoors and have some fun with friends, so don't forget to take advantage of the opportunity!
Make sure to check out all of your local paintball fields for hours and availability before you plan your next outing. With the right gear and respect for the rules, any visit to a paintball field in Michigan will be sure to be an unforgettable experience.
From thrilling tournaments to casual matches, paintball is one of the most entertaining outdoor activities available today. With its unique combination of strategy and physical intensity, it's no wonder why so many enjoy this sport. So make sure to get out there and show off your skills at Michigan's excellent paintball fields [3]!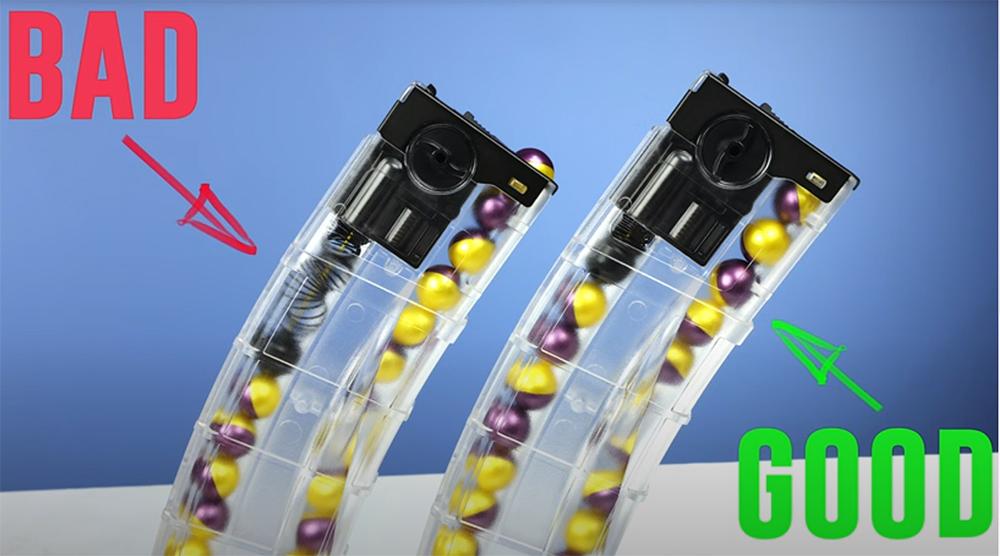 FAQ
What is the biggest paintball field in Michigan?
The biggest paintball field in Michigan is located at Paintball Paradise. With 10 acres of fields and woodlands, this outdoor paintball venue offers plenty of opportunities to get your adrenaline pumping. The facility features multiple speedball fields, an airball court, a castle field, and a range of realistic props like vehicles and buildings. Whether you're a beginner or an experienced paintballer, Paintball Paradise has everything you need to make your game a memorable one. With its varied terrain, excellent customer service and competitive prices, Michigan's Paintball Paradise is the perfect place for any paintball enthusiast.
What safety precautions should I take when playing paintball?
When it comes to playing paintball, safety should always be your top priority. Remember to equip yourself with a full-face mask, long sleeves, trousers, gloves, and appropriate footwear. Before you start playing, make sure to carefully listen to the safety briefing and comply with all the rules provided by the venue or supervisor. It is absolutely crucial to never take off your face mask and to avoid any physical contact with fellow players – this is strictly prohibited. Additionally, refrain from aiming at someone's head or face and stay alert to your surroundings. By diligently following all safety precautions, you can ensure a secure and enjoyable paintball game.
What type of paintballs should I use?
The type of paintball you choose depends on the type of gun and playing style. Generally, Paintball Paradise recommends using small-caliber spherical paintballs with biodegradable shells, as they are better for the environment and cause less impact on players when struck. Additionally, paintballs with a bright fill color make it easier to determine whether you've made a hit – even at longer distances. Ultimately, the decision is up to you – just remember that the most important thing is to have fun and stay safe while playing paintball.
What amenities should the paintball field provide?
The paintball field you choose should have an adequate number of referees to supervise the game and ensure safety regulations are followed. It is also important that they offer players a wide range of protective gear such as masks, chest protectors, gloves and other essentials. Moreover, the venue should have plenty of water coolers available for hydration, as well as restrooms so players can freshen up and take a break. Paintball Paradise provides all of this, plus it has an onsite store stocked with paintballs, snacks and refreshments.
Can I bring my own equipment to a paintball field?
Yes! You are more than welcome to bring your equipment – such as guns, masks and other protective gear – to the paintball field. However, it is important to keep in mind that you will need to pay for the rental of any additional items from the venue such as air tanks and hoppers. Additionally, all personal gear must meet Paintball Paradise's safety requirements before being allowed on the field. By following these simple guidelines, you can ensure a smooth and safe game session with your own equipment.
What is the best way to practice my paintball skills?
The best way to practice your paintball skills is by playing as much as possible! Paintball Paradise regularly organizes both recreational games and tournaments, giving you plenty of chances to hone your technique. Additionally, it pays to watch other players in order to observe how they move and shoot. You can also try to mimic their strategies and use them in your own game. Finally, remember that practice makes perfect – so make sure to keep playing and you'll be a pro in no time!
Do I need reservations to play paintball in Michigan?
Yes, it is advisable to make reservations for bigger groups as they may be required by the venue. At paintball fields in Michigan, such as Paintball Paradise, it is possible to reserve a field for your paintball game in advance. This ensures that you will have plenty of space and enough referees on-site when playing. Additionally, making reservations ahead of time can secure special discounts or bonus items like snacks and drinks. So don't hesitate – book your next paintball game today at Michigan's Paintball Paradise!
What is the age requirement for playing paintball?
The minimum age to play paintball in Michigan is generally set at 12 years old. However, this can vary from venue to venue so make sure to check with your chosen field before signing up. All minors must be accompanied by a responsible adult at all times and must adhere to the safety regulations set by their paintball field. Additionally, Paintball Paradise has special protective gear available for kids, ensuring that they have a safe and enjoyable game session.
What is the cost of playing paintball in Michigan?
The cost of playing paintball in Michigan can vary quite a bit depending on the venue. At Paintball Paradise, for instance, you can expect to pay around $30 per person for two hours of playtime. This fee includes all necessary equipment and unlimited air refills throughout your game session. You also have the option of making a day pass reservation which costs $50 per person and gives you eight hours of playing time. Of course, there are also other packages available, so make sure to check out Paintball Paradise's website for more details.
How to play paintball?
Paintball is an exhilarating and enjoyable sport that relies on teamwork and strategic thinking. The primary objective of the game is to capture the opposing team's flag or eliminate all players on their side. Before diving into the action, it's crucial to equip yourself with the appropriate protective gear and choose either an air-powered or spring-powered gun. Once fully prepared, you can embark on the thrilling experience of shooting. Remember to stay attentive to your surroundings and adhere to the instructions provided by the referee. With practice and cunning tactics, you'll swiftly ascend to the ranks of a paintball virtuoso!
How to choose the right paintballs for woodball paintball?
Woodball paintball is a variant of the classic game that requires special consideration when selecting the right paintballs. While most paintball fields accept biodegradable or non-biodegradable options, woodball paintball demands slightly different specs – specifically, a smaller size and brighter color for improved visibility. Additionally, it's important to pick a higher-grade paintball that can handle the wear and tear from the rough terrain of woodball fields. Ultimately, the type of paintball you use will depend on your preferences – just make sure to choose one that meets all safety regulations set by your venue.
What tips should I keep in mind for a successful speedball paintball game?
Speedball paintball is a unique style of sport that requires special preparation. To start, it's important to get the right gear – this includes lightweight and flexible clothing as well as more advanced equipment such as anti-fog masks and electronic hoppers. Additionally, make sure your gun has been properly prepared for speedball play by having the correct size barrel and adequate air pressure. Finally, try to familiarize yourself with the layout of the field so you can take full advantage of its features during your game. By following these simple tips, you will be able to maximize your performance in speedball paintball games!
What other entertainment places should you visit in Michigan?
Besides Paintball fields, there are plenty of other fun activities to enjoy in Michigan. From outdoor attractions such as the Sleeping Bear Dunes National Lakeshore and Isle Royale National Park to adrenaline-pumping amusement parks like Michigan's Adventure and Wildwater Adventure Park – this state is packed with unforgettable experiences! Additionally, there are also many cultural institutions to explore such as the Detroit Institute of Arts and Cranbrook Art Museum. As you can see, Michigan is full of exciting places worth visiting – so don't miss out on the fun!
Useful Video: The History of Lone Wolf Paintball, Michigan's #1 Paintball Field
Conclusion Paragraph
In conclusion, if you are looking for the best paintball fields in Michigan, this guide has provided you with the ideal locations to check out. From beginner-friendly arenas to more complex and technical maps for experienced players, each of these Michigan paintball fields offer an exciting and fun experience that will keep you coming back again and again. With all the features they have to offer, it's no wonder why these are some of the best places in Michigan for a great day of paintball. So grab your gear and get ready for a wild and amazing adventure in the great outdoors!
References:
https://www.gopaintball.co.uk/blog/first-time-paintballer-top-tips
https://www.lonewolfpaintball.com/blogs/news/best-places-to-play-paintball-in-michigan
https://vintagepaintballpark.com/2022/03/29/paintball-safety-rules-101/