For the paintball enthusiast in Pennsylvania, the possibilities for some intense action are endless. From indoor skirmish arenas to outdoor wooded strongholds, there's a great selection of premium paintball fields throughout the state that offer hours of thrilling entertainment with guns blazing! Whether you're just getting started or a veteran looking for an exciting new challenge, this list of the best paintball fields in Pennsylvania is sure to have something to satisfy your needs. So, lace up your boots and gear up – it's time to let the paintball games begin!
Main features of the best paintball field
If you are a fan of paintball games, you should know what the important features the paintball field should have. Here are some of the main features of Paintball fields in Pennsylvania: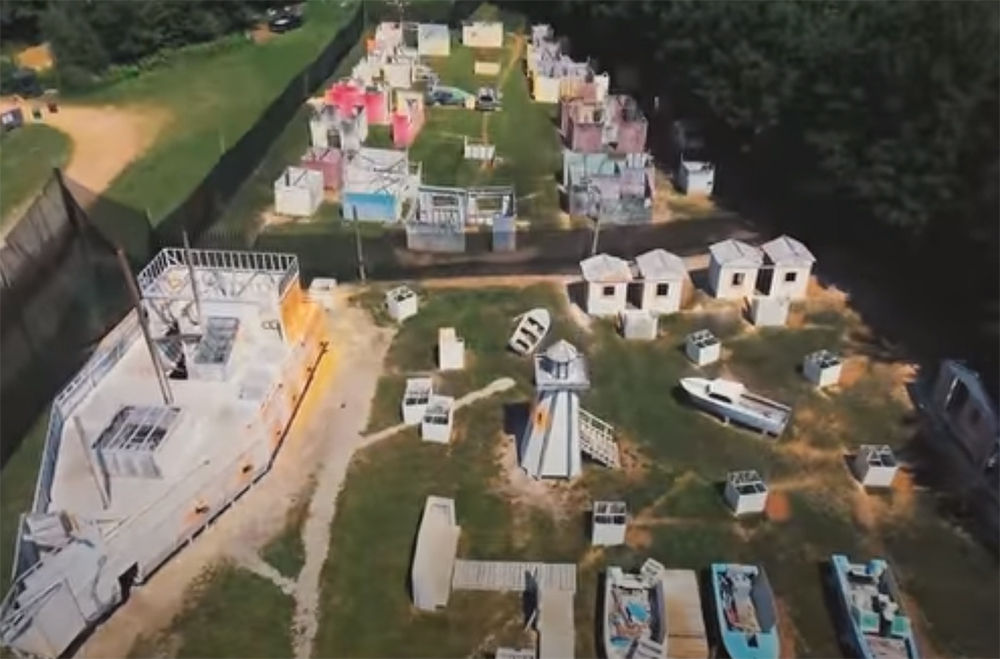 Safety: The most important aspect of a paintball field is safety. Safety guidelines should be clearly defined and enforced, such as using protective gear for all players.
Field Location: The location of the paintball fields in Pennsylvania can make or break your playing experience. A good paintball field should be easily accessible by car and signs should be clearly visible.
Game Modes: A variety of game modes should be available, such as team deathmatch or capture the flag. This helps to keep the game interesting for all players.
Quality Equipment: The paintball guns and other equipment used on the field must be in good working condition. Paintballs should also be regularly replenished so they are always available for players.
Facilities: Players should have access to basic facilities such as restrooms, changing rooms, and a canteen. This helps make the paintball field more enjoyable and comfortable for everyone.
Referees: It is important to have referees at all times on the field to ensure that rules are followed and safety guidelines are adhered to.
Customer Service: The paintball field should provide excellent customer service, with friendly staff that is always ready to answer any questions or concerns from players.
Price: Prices for playing on a paintball field should be affordable and within the budget of most players. Discounts should also be offered so everyone can enjoy the game without breaking the bank. The average price for a day of paintball usually ranges from around $25 to $50.
These are some of the most important features of a great paintball field in Pennsylvania. Whether you are looking for an action-packed game or just want to have fun with friends, make sure to check these features before choosing your paintball field!
Best Paintball Places In Pennsylvania
Skirmish Paintball
Nestled in the charming town of Honesdale, PA, and conveniently located just a few hours' drive from the bustling city of Philadelphia, Skirmish Paintball stands tall as one of the premier paintball parks in the entire state of Pennsylvania. Spanning an expansive 500 acres of pristine land, this adrenaline-fueled haven boasts a diverse range of terrains and exhilarating game types that are guaranteed to transform your day out into an unforgettable adventure.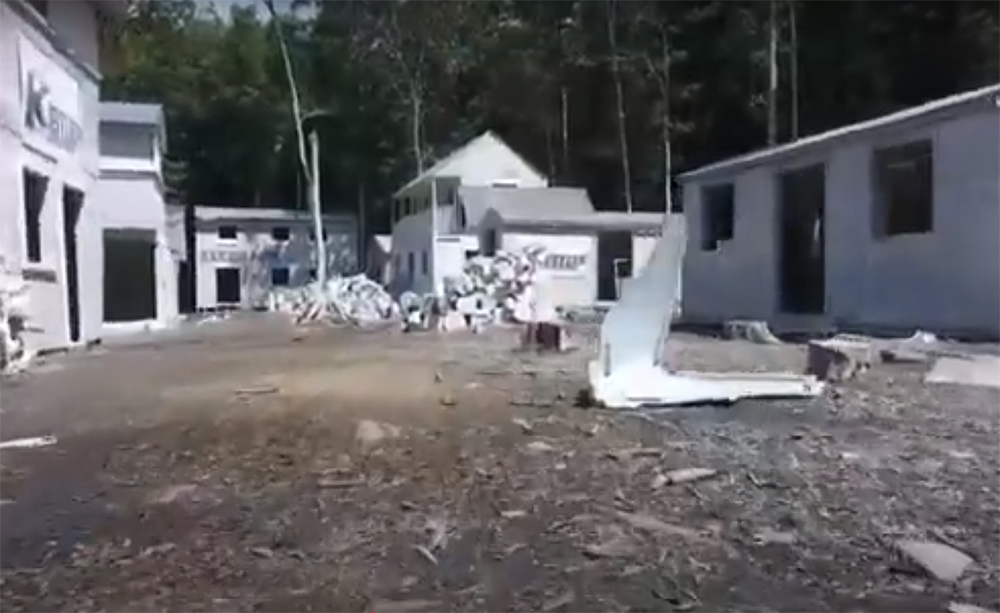 Picture yourself navigating through dense forests, strategically maneuvering across open fields, and engaging in heart-pounding firefights amidst well-crafted obstacles. Skirmish Paintball offers an unparalleled paintball experience that caters to both seasoned veterans and beginners alike, ensuring that everyone can partake in the thrill of the game.
But the excitement doesn't stop there. Whether you're planning a fun-filled birthday celebration or a team-building exercise for your corporate group, Skirmish Paintball has you covered. With their special packages tailored to meet your specific needs, you can create memorable moments and forge stronger bonds with your friends, family, or colleagues [1].
Hollywood Sports Park
Nestled in the picturesque Lehigh Valley, Hollywood Sports Park stands as one of the largest and most thrilling paintball parks in Pennsylvania. Spanning over 10 sprawling acres of meticulously designed terrain, the park offers a plethora of diverse game areas, ensuring endless excitement for players of all skill levels. With its impressive collection of more than 30 fields, Hollywood Sports Park is an ideal destination for exhilarating tournaments or unforgettable large-group events.
Beyond the adrenaline-pumping action, the park boasts a range of top-notch amenities to elevate your paintball experience. Take a break from the intense battles and refuel at the onsite restaurant, where you can savor delectable meals crafted to satisfy even the heartiest of appetites. For a quick energy boost, the snack bar offers a variety of tasty treats and refreshments to keep you fueled and focused throughout your paintball adventure.
At Hollywood Sports Park, every visit promises to be an unforgettable journey into the world of paintball, where thrilling gameplay and exceptional amenities seamlessly combine to create memories that will last a lifetime.
Kriegs Paintball Park
Located just outside Pittsburgh, Kriegs Paintball Park is another great option for anyone looking for a paintball park in Pennsylvania. This park features both indoor and outdoor fields, as well as an air-conditioned spectator area to watch the action. They also have a full pro shop onsite, so you can pick up all the gear and supplies you need for your paintball day.
Woodsboro Paintball Park
Nestled in the picturesque Montgomery County, Pennsylvania, Woodsboro Paintball Park stands as one of the state's premier destinations for paintball enthusiasts. With its idyllic location and a plethora of thrilling game options like Capture the Flag and Speedball, this relatively new park guarantees an adrenaline-fueled experience like no other. As an added convenience, the park boasts an onsite pro shop, fully stocked with top-notch paintball supplies, ensuring that every player's needs are met for a truly successful and memorable day of paintball excitement!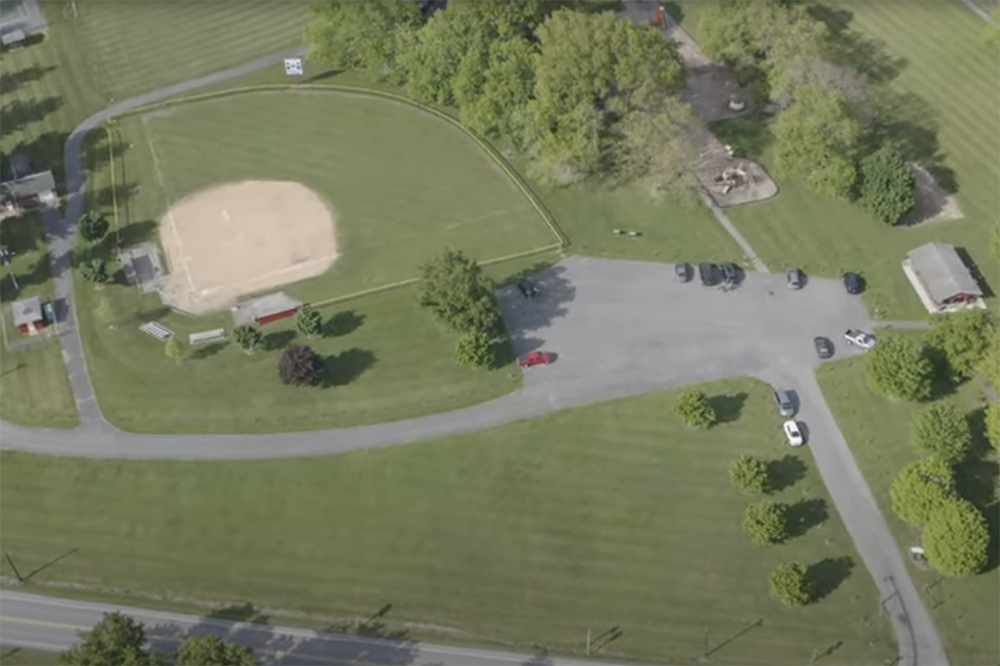 EMR Event Park
Experience the thrill of the game across 20+ fields, each uniquely designed to provide a diverse range of game types and strategic challenges. In addition to the exhilarating gameplay, EMR Event Park ensures a convenient and enjoyable experience with onsite food vendors serving delicious bites and a pro shop stocked with all the gear and equipment you need for an unforgettable paintball adventure. Get ready to immerse yourself in the ultimate paintball experience at EMR Event Park!
Ambush Adventure Park
Located in beautiful Lancaster County, Ambush Adventure Park is a premier destination for paintball enthusiasts in Pennsylvania. This state-of-the-art park boasts a wide range of game types and multiple fields to cater to every player's preferences. Whether you're a seasoned pro or a beginner looking to try your hand at this thrilling sport, Ambush Adventure Park has got you covered.
Not only does the park offer an exhilarating paintball experience, but it also features an onsite pro shop stocked with top-of-the-line equipment and gear. From markers and masks to paintballs and accessories, you'll find everything you need to enhance your gameplay and stay ahead of the competition.
Ambush Adventure Park is also the perfect venue for larger groups or events. Whether it's a birthday party, corporate team-building activity, or a bachelor party, their dedicated staff can help you customize packages to suit your specific needs and ensure an unforgettable experience for everyone involved.
When it comes to pricing, Ambush Adventure Park offers affordable options for players of all skill levels. On average, a single play of paintball at the park costs around $20-$25, making it a budget-friendly choice for those seeking an adrenaline-filled adventure without breaking the bank.
Crusader Paintball
Located in the charming town of Saltsburg, PA, Crusader Paintball stands out as one of the premier paintball parks in the area, offering an exceptional experience for players of all skill levels. Spanning over 20 acres of carefully designed terrain, this park boasts a variety of exhilarating playing fields, each with its own unique challenges and strategic elements.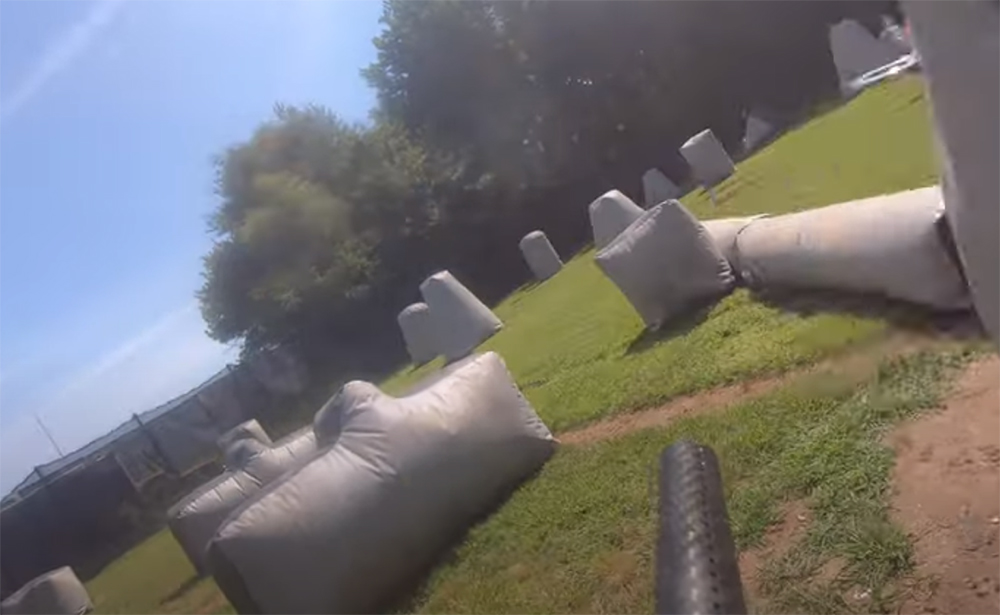 Whether you prefer the fast-paced action of speedball or the tactical maneuvers of woodsball, Crusader Paintball has something for everyone. Immerse yourself in thrilling battles amidst dense forests, abandoned structures, and open fields. The park's well-maintained facilities ensure a safe and enjoyable gameplay environment for all participants.
In addition to the top-notch playing areas, Crusader Paintball goes above and beyond to provide an unforgettable day out. Take a break between games and refuel at the conveniently located food vendors, offering a delicious selection of snacks and beverages to keep your energy levels up. Need new gear or accessories? Look no further than the onsite pro shop, where you can find everything you need to enhance your paintball experience.
Planning a special event or a group outing? Crusader Paintball has got you covered with a range of special packages and discounts tailored for larger groups. Whether it's a birthday celebration, corporate team-building activity, or bachelor party, the park's dedicated staff will ensure a seamless and thrilling experience for everyone involved.
Outdoor Xtreme Hatfield
Located in Hatfield, PA, Outdoor Xtreme Hatfield is an exciting paintball park that promises an unforgettable experience. With over 20 acres of land, there's plenty of room to unleash your paintball skills. Whether you're a beginner or a seasoned pro, you'll find a variety of game types and fields to cater to your preferences.
But it's not just about the intense battles. Outdoor Xtreme Hatfield goes the extra mile to ensure a fantastic time for all players. You'll have access to convenient amenities like onsite food vendors, so you can refuel and recharge without missing a beat. And if you need any gear or equipment, their pro shop has got you covered with top-notch paintball essentials.
Planning a big gathering or an exciting event? Look no further. Outdoor Xtreme Hatfield offers packages specifically designed for larger groups, ensuring that everyone can join in on the fun.
Mercer Airsoft Center
Located in Mercer, PA, Mercer Airsoft Center is an ideal destination for anyone interested in a different kind of paintball experience. This facility offers airsoft battles instead of traditional paintball play. Specializing in military simulation games, players will get to experience the thrill of real-life combat right here at the center.
At Mercer Airsoft Center, you'll have access to a variety of game types and fields, as well as convenient amenities like onsite food vendors. Plus, they also offer packages for large groups or events. So whether you're looking for an adrenaline-filled day out with your friends or family, the Mercer Airsoft Center is the place to be!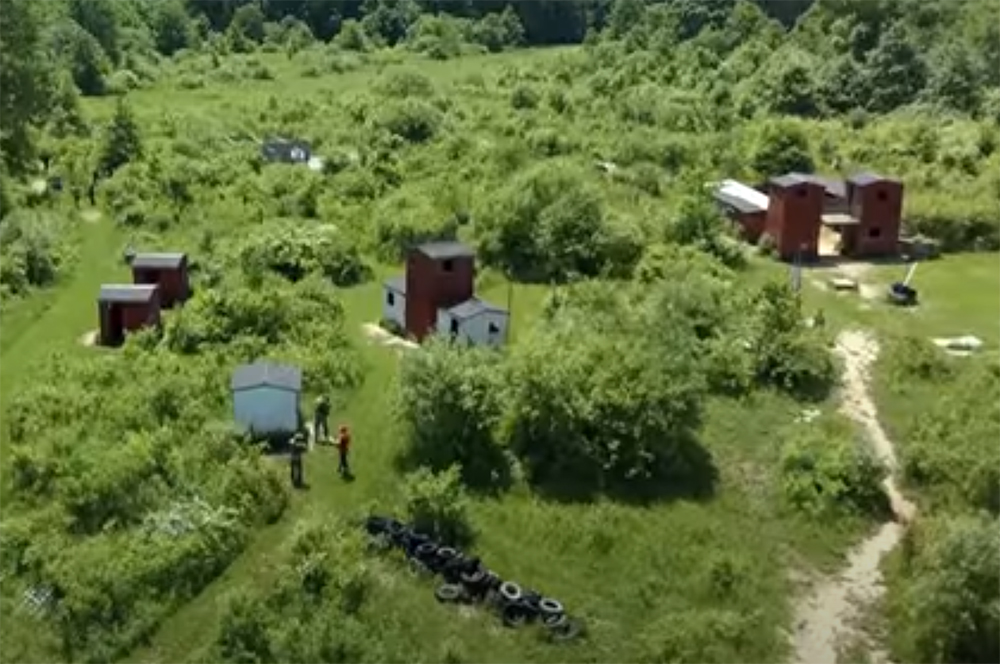 What are the mistakes to avoid when playing paintball?
Paintball is an exciting, adrenaline-filled game that can be enjoyed by people of all ages. But to have a safe and fun experience, there are some mistakes that players should avoid.
Before you even start playing paintball, it is crucial to thoroughly understand the rules and regulations of the game and adhere to them diligently. Familiarize yourself with the basics, including the essential safety equipment required and the types of markers suitable for use. This knowledge will not only enhance your overall experience but also play a significant role in preventing any potential accidents or injuries. So, take the time to educate yourself and ensure a safe and enjoyable paintball adventure!
Another crucial rule for playing paintball is to always pay close attention to your surroundings. Not only should you be vigilant and watch out for other players, but also be mindful of potential obstacles such as towering trees, rugged rocks, and imposing walls. Failing to navigate these challenges with precision and care could have a detrimental impact on the game, potentially leading to less excitement and enjoyment for all participants involved. Therefore, staying aware and adapting to the ever-changing environment becomes paramount for an exhilarating and successful paintball experience.
Moreover, don't forget to prioritize safety by wearing proper eye and face protection. Equip yourself with reliable masks, goggles, or helmets to safeguard your vision and maintain a secure environment throughout the entire match. By paying attention to these details, you can fully enjoy the game while keeping yourself protected.
By following these general tips, you can successfully avoid any mistakes when playing paintball and have a great time doing so! Whether you're an experienced player or trying it out for the first time, these tips are sure to enhance your experience and make your next game of paintball an exciting and unforgettable one [2].
Tips on Choosing the Right Gear for Paintball
When it comes to playing paintball, having the right gear is essential for a safe and enjoyable experience. From markers to protective masks and clothing, many elements come together to ensure a successful game.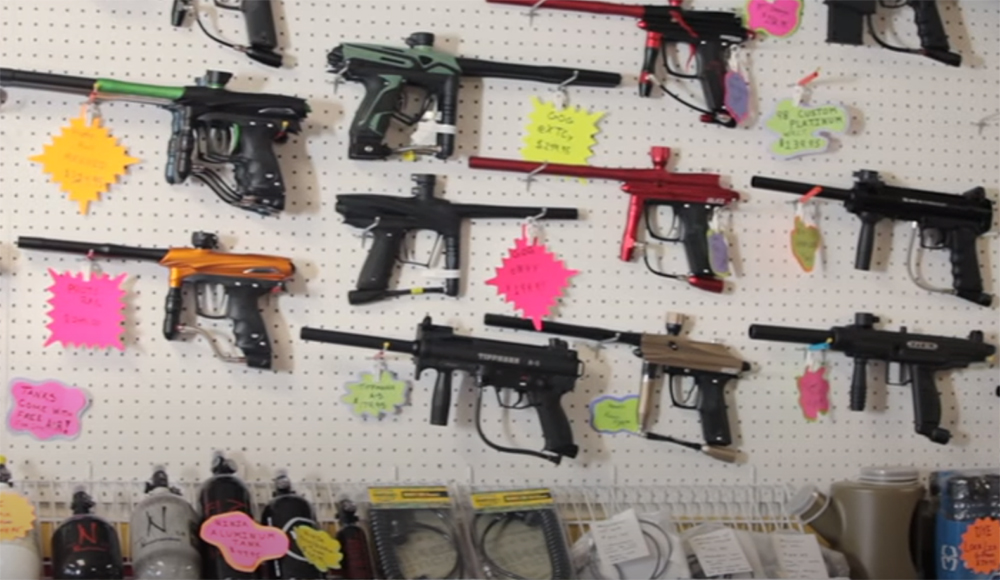 When it comes to protective gear, safety should always be prioritized. Research and invest in reliable masks and goggles that provide adequate protection from any potential injuries. Focus on comfortability as well, since you will be wearing the mask for extended periods. Additionally, it's always a good idea to double-check that all safety gear is functioning properly and up-to-date before each game.
Aside from protective masks and goggles, there are other forms of clothing designed to enhance your experience while playing paintball. For instance, padded gear such as vests, pants, and gloves provide extra cushioning for players to remain comfortable during long matches. In addition, lightweight clothing is an ideal choice since it allows for more flexibility in movement which can benefit your performance.
Finally, consider investing in a good pair of paintball shoes. Just like any other sport, having the appropriate footwear can be highly beneficial in preventing injuries and ensuring a safe gaming environment. Look for shoes that have solid grips, allowing you to move swiftly on the field without losing your balance.
What other entertainment activities can you enjoy in Pennsylvania?
In addition to paintball, Pennsylvania offers a wealth of other fun and exciting activities to keep you entertained. From the exhilarating thrill of whitewater rafting in the Poconos to the stunning beauty of the Allegheny National Forest, visitors to Pennsylvania can experience an array of outdoor adventures. You can explore caves, go fishing in one of many serene lakes or rivers, or take a relaxing hike in the woods.
If you're looking for some fun indoors, there are plenty of indoor options as well. Check out the fascinating museums and art galleries that showcase the rich history and artistic talent of Pennsylvania. Immerse yourself in the vibrant culture and awe-inspiring exhibits that will leave you in awe. For a touch of friendly competition, indulge in a game of bowling with friends or family, creating lasting memories and moments of laughter. And if you're craving an adrenaline rush, spend an exhilarating afternoon at one of the many amusement parks spread throughout Pennsylvania, where thrilling rides and exciting attractions await.
When it comes to team-building exercises, Pennsylvania has plenty of options as well. You can visit the Philadelphia Zoo or one of the many historic sites throughout the state for an exciting team-building experience. Or, if you're looking for something a bit more low-key, consider taking a scenic drive or bike ride through the countryside, allowing you and your team to enjoy Pennsylvania's beautiful scenery and get to know each other better.
No matter what type of entertainment you're looking for, Pennsylvania has something for everyone. From exciting outdoor adventures to thrilling indoor attractions, you'll never be bored in this vibrant state. So come and explore all that The Keystone State has to offer!
FAQ
What is the biggest paintball event in the US?
The largest paintball event in the United States is the National Xtreme Paintball Tournament (NXPT), which takes place annually in Pennsylvania. This tournament has been running for over a decade, and it brings together some of the best teams from across the country to compete in an intense paintball competition.
The tournament includes three divisions: Amateur, Novice, and Pro, allowing players of all skill levels to participate. The tournament is always an incredible event to attend, with thrilling competitions and outstanding performances from the competing teams. If you're looking for the ultimate paintball experience in the US, then Pennsylvania's NXPT is definitely the place to go.
Where is the best place to play paintball in Pennsylvania?
Pennsylvania has some of the best paintball fields in the country, and there are plenty of options for those looking to experience a great game of paintball. One standout option is the PaintBar located in Lancaster, which offers an impressive variety of courses and features for players to explore. The PaintBar is also home to some of the biggest tournaments in the state, so it's definitely a great spot for competitive paintballers.
What are the biggest paintball leagues?
The biggest paintball leagues in the world are the National Xtreme Paintball League (NXPL) and the Professional Paintball League (PPL). These two organizations feature some of the best teams from across the globe, and they host regular events throughout the year. The NXPL is known for its high-level tournament play, while the PPL is more focused on weekend events and more casual competition. Both are great options for those looking to get involved in competitive paintball.
Useful Video: Is This The World's BEST Paintball Field?
Conclusion Paragraph
The best paintball fields in Pennsylvania are essential for a great experience. For example, Crusader Paintball Park in Morgantown provides an exciting and dynamic experience, while Xtreme Paintball Park near Pittsburgh offers a unique approach to the game. No matter what sort of paintball field you're looking for, whether it's a challenging course or a laid-back atmosphere, Pennsylvania has something for everyone. With these exciting options offered throughout the state, one can have fun and get the most out of their paintball experience. So, if you're looking for a great way to spend the day, why not consider visiting one of Pennsylvania's premier paintball fields? You won't be disappointed!
References:
https://www.pbreview.org/best-paintball-fields/
https://onefourbase.com/most-common-mistakes-made-by-paintball-beginners/